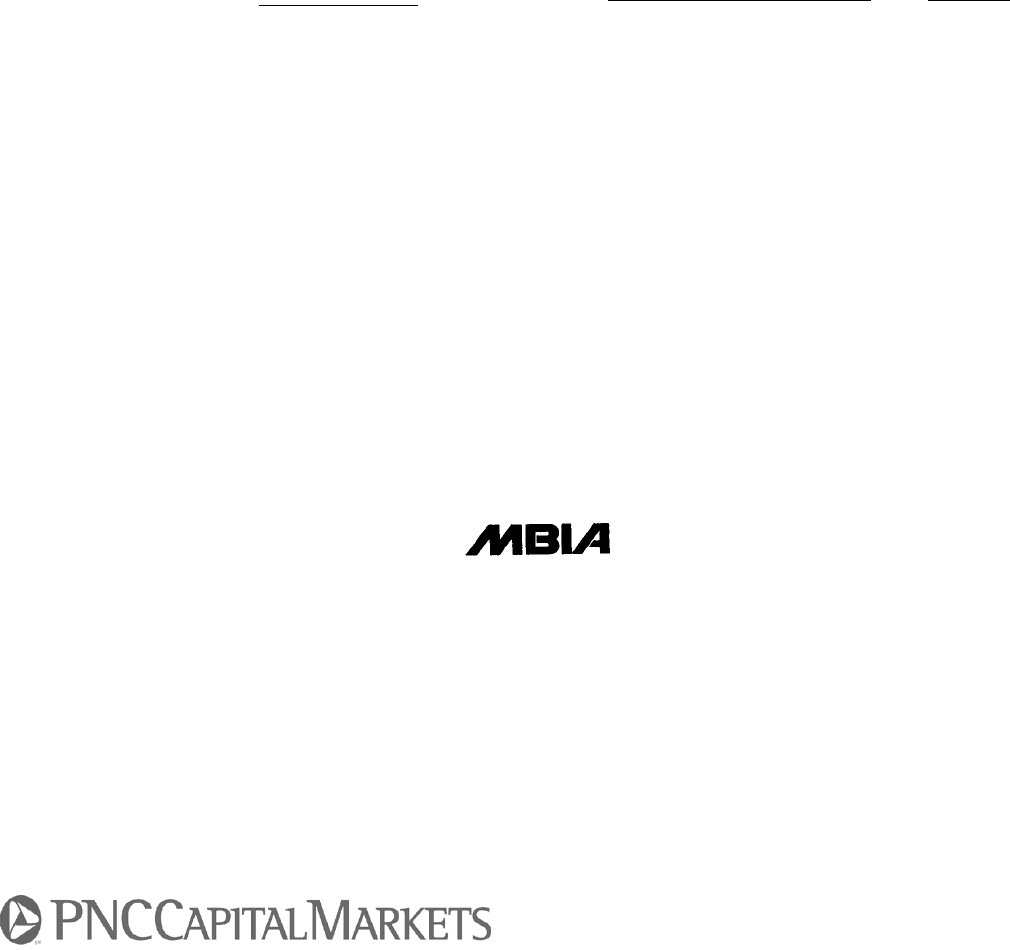 Final Private Placement Memorandum
Confidential
$80,000,000
SFC GRANTOR TRUST,
SERIES 2001-3
Student Loan Pass-Through Certificates
STUDENT LOAN SERVICING
LLC
Servicer
SFC ACCEPTANCE VIII, LLC
Settlor of the Trust
WELLS FARGO BANK MINNESOTA,
NATIONAL ASSOCIATION
Trustee
Rating
Moody's Investors Services, Inc.
5.50% Senior Pass-Through Certificates due
SFC Grantor Trust, Series 2001-3, a trust formed under the
laws of the State of Minnesota (the "Issuer" or the "Trust"), of
which SFC Acceptance VIII, LLC (the "Company") is the settlor, hereby offers an aggregate of $80,000,000
of 5.50% Senior
Pass-
Through Certificates (the "Senior Certificates") due March 20, 2012 (the "Final Distribution Date"). See "DESCRIPTION
OF THE CERTIFICATES AND POOLING AGREEMENT." The Senior Certificates will be sold with a minimum principal
The Senior Certificates are being issued pursuant to a Pooling and Servic
ing Agreement (the "Pooling Agreement"), dated
as of November 15, 2001, among the Company, as settlor, Wells Fargo Bank Minnesota, National Association, as trustee (the
"Trustee"), and Student Loan Servicing LLC, as servicer (the "Servicer"). In addition
to the Senior Certificates offered hereby, the
Issuer will simultaneously issue its 2.61% Interest-Only Pass-
Through Certificates (the "Interest
-
Only Certificates," and together
with the Senior Certificates, the "Certificates"). The Certificates represent
in the aggregate the entire ownership interest in the
Issuer (other than certain residual amounts distributable to the Company). The assets of the Issuer consist primarily of a pool of
student loans and tuition installment payment agreements (the "Student Loans") originated by Student Finance Corporation. The
principal of the Student Loans and 90 days of interest at the rate set forth in the Student Loans are insured under a credit risk
insurance policy (the "Insurance Policy") issued by Royal Indemnity
Company, a Delaware capital stock insurance company
("Royal"). In addition, monthly payments of interest on the Senior Certificates and payment of the unpaid principal balance
of the
Senior Certificates on the Final Distribution Date are guaranteed under certain circumstances by a financial guaranty insurance
policy (the "MBIA Policy") that the Company has obtained from MBIA Insurance Corporation ("MBIA").
(cover continued on next page)
SEE "SPECIAL CONSIDERATIONS" COMMENCING ON PAGE 21 FOR A DISCUSSION
OF CERTAIN RISK
FACTORS THAT SHOULD BE CONSIDERED BY PROSPECTIVE INVESTORS.
PROCEEDS OF THE STUDENT LOANS AND PAYMENTS UNDER THE INSURANCE POLICY AND MBIA POLICY AND
CERTAIN ESCROW AND RESERVE ACCOUNTS DESCRIBED HEREIN ARE THE SOLE SOURCES OF PAYMENT ON
TH
E CERTIFICATES. THE CERTIFICATES REPRESENT NON-RECOURSE OBLIGATIONS OF THE ISSUER ONLY
AND DO NOT REPRESENT INTERESTS IN OR OBLIGATIONS OF THE COMPANY, THE SERVICER, THE
PLACEMENT AGENT, THE TRUSTEE, MBIA OR ANY OF THEIR AFFILIATES, EXCEPT AS DESCRIBED HEREIN.
THE CERTIFICATES ARE NOT DEPOSITS OF A BANK. NEITHER THE CERTIFICATES NOR THE UNDERLYING
LOANS ARE OR WILL BE INSURED OR GUARANTEED BY THE FEDERAL DEPOSIT INSURANCE CORPORATION
OR BY ANY OTHER GOVERNMENTAL AGENCY OR INSTRUMENTALITY.
The Senior Certificates are offered subject to the right of the Placement Agent to reject orders in whole or in part.