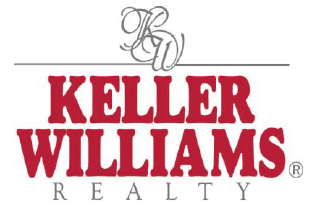 SAMPLE RESIDENTIAL LEASE
This agreement, made this ____ day of ________ 2007,
between John
Smith and Mary Smith, hereinafter referred
to as the LANDLORD, and William T. Jones and Mary R.
Jones, hereinafter referred to as the TENANT, concerning
the lease of the following described property: 123 Willow
Street, Anytown, FL 33333 is agreed to by and shall bind
the TENANT, its heirs, estate, or legally appointed
representatives. TENANT as ______________________
herein used shall include all persons to whom this property is leased. LANDLORD as
herein used shall include theowner(s) of the premises, its heirs, assigns or
representatives and/or any agent(s) designated by the owner(s).
TERM OF LEASE:
January 15, 2008 to December 31, 2008. If for any reason
LANDLORD cannot deliver possession of the premises to TENANT by the beginning
date, the lease may be voided at LANDLORD'S option without LANDLORD being liable
for any expenses caused by such delay or termination.
OCCUPANTS:
Only the following individuals shall occupy the premises unless written
consent of the LANDLORD is obtained:
William T. Jones, Mary R. Jones, William
Jones Jr., Kimberley Jones.
A reasonable number of guests may occupy the
premises without prior written consent if stay is limited to 72 hours.
PRORATED RENT:
TENANT agrees to pay the sum of $350.00 as prorated rent for the
period January 15, 200
8
to January 31, 2008.
ADVANCE RENT:
TENANT agrees to pay the sum of $700.00 as advance rent
representing payment for the last month of lease term or any renewal.
RENT
:
TENANT agrees to pay the monthly rent amount of $700.00 plus any applicable
sales tax as rent on the
1
ST
day of each month in advance without demand at
WORLD'S BEST MANAGEMENT COMPANY, INC., 123 Springs Blvd., Anytown, FL
33333
, Phone number (555) 555-

55

55. Rent must be received by LANDLORD or its
designated agent on or before the due date. A late fee of $25.00 plus $5.00 per day
thereafter shall be due as additional rent if TENANT fails to make rent payments on or
before the 5th day of each month. Cash payments are not accepted. If TENANT'S
check is dishonored, all future payments must be made by money order or cashier's
check; dishonored checks will be subject to the greater of 5% of the check amount or a
$30.00 charge as additional rent. If LANDLORD
has
actual knowledge that there are
insufficient funds to cover a check, rent will be considered unpaid, LANDLORD
may serve TENANT with a Three Day Notice and will not be required to deposit the
check. Third party checks are not permitted. Time is of the essence. The imposition of
late fees and/or dishonored check charges is not a substitution or waiver of available
Florida law remedies. If rent is not received by the 1ST day of each month, LANDLORD
may serve a Three Day Notice on the next day or any day thereafter as allowed by law.
All signatories to this lease are jointly and severally responsible for .the faithful
performance of this lease. All payments made shall first be applied to any outstanding